Sustainable film & tv production management made easy
Automate and simplify your tasks
Production paperwork
Introduce details into the database only once to get a variety of production documents. Issue lists, reports, deal memos, travel memos, legal paperwork, production diaries or calendars and more with a single button step.
Fast notifications
Status indicators, dashboard alerts and email notifications inform you of any data conflict or almost due task, such as contracts to sign, meetings to confirm, tickets to issue, deal memos to complete and lots of other functionalities.
Security
Willco takes special care of security. The sensitive data is no longer stored locally, in personal devices but on secure servers. Multiple permission levels allow your team to collaborate with ease while keeping the information safe.
Collaborate with the whole team
Digital approvals
Eliminate approval bottlenecks with our digital approval tool. Improve communication between Producers, UPM and the Coordination Team, automating the approval process for cast and crew hiring and travels.
Task management
Status buttons, dashboard alerts and email notifications inform you of data conflicts and almost due tasks, such as contracts to sign, meetings to confirm, tickets to issue, deal memos to complete and a long etcetera.
Contactless real-time collaboration
Use online forms and QR or bar codes on our ID badges to communicate with your team, collect information and implement digital solutions for timesheets, covid protocols, carbon footprint data collection and many others.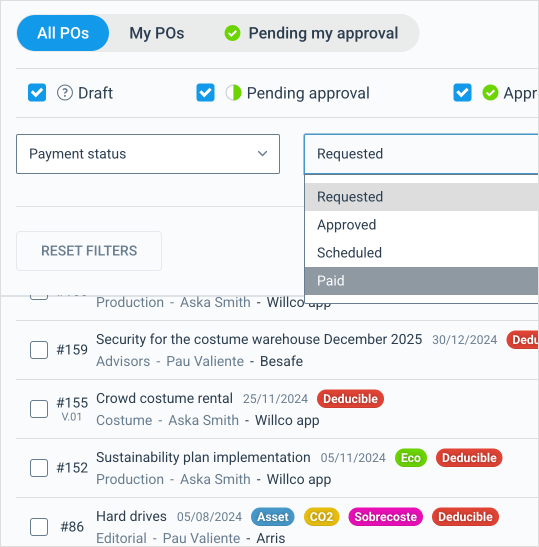 Everything at a glance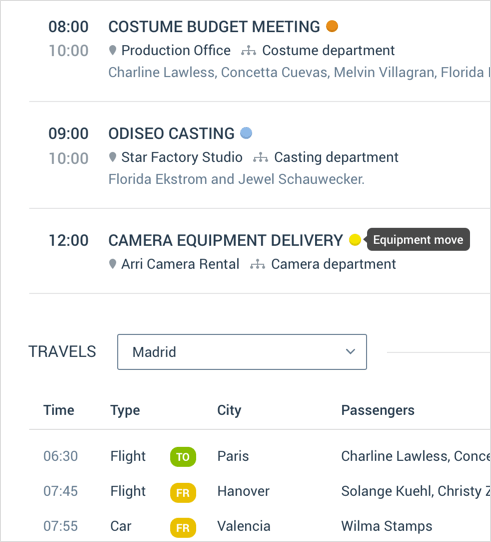 Watermarked digital distribution
Share your production paperwork with your team and collaborators automatically, through intelligent, secure and watermarked distribution.
Location management
Introduce production and shooting locations and have your crew assigned to each location, being able to plan company moves, individual trips or any other production events.
Production events management
Get organised, stay on schedule and keep your team updated. Combine production events with crew starts, travel details, and shooting details to issue production diaries and calendars.
Start using willco
Schedule a demo and learn how willco can improve your production workflow
Past, present and future
Development
Being experienced filmmakers, we know that you deserve something better than spreadsheets, crossed emails, phone calls, memos, sticky notes and scribbles to coordinate your team. The development phase started in 2017 and the private beta phase was a great success.
Public launch
Willco launched during the last quarter of 2018, but we are constantly adding new features and utilities, such as the digital signature and watermarked document distribution.
Now
During the last three years, eighty international projects have improved their workflows using willco. What about you?
Made by filmmakers for filmmakers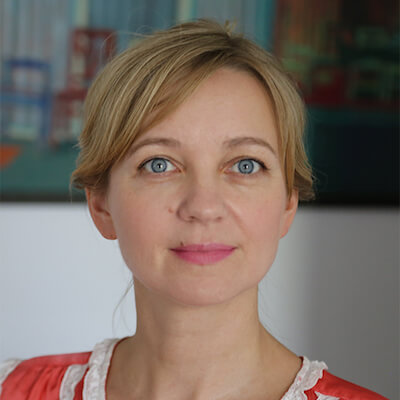 Asia Jarzyna
Production Coordinator with over a decade of experience in big international, independent and studio productions, with the goal of making the production process more efficient.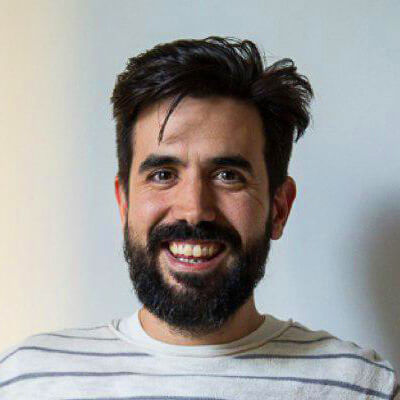 Pau Valiente
Product and UX Designer with lots of experience in cinema, advertising, and cultural videos as a Director, Producer and Postproduction Supervisor.
Jesús Manuel García
Computer engineer, passionate about web development and devops culture. Trying to learn everyday to improve skills with different technologies and tools.
Víctor Rodríguez Lledó
Computer engineer specially interested in frontend technologies. Web standards defender <3. Working hard to make the web a more friendly place for humans.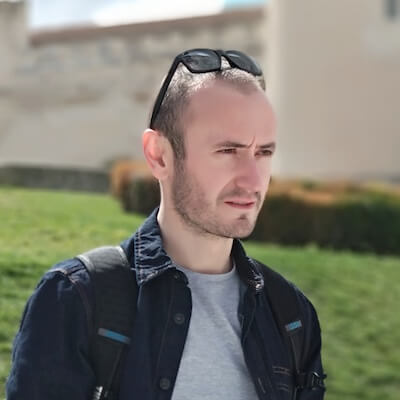 David Anguita
Software engineer in love with making digital products, writing well-tested code and coming up with solutions for problems. Also gamer and occasional speaker.
Keep an eye on the process